I picked up a "light read" for myself on a recent trip (specifically
A History of the World in Twelve Maps
by Jerry Brotton), and I found it striking how similar it is in its historical narrative to some of the game play and events--in particular to EU4 and Imperator: Rome. I also note it's copyright date of 2012 falls a year before the EU4 release.
The trip included a stop in Rome and the obligatory visit to Vatican Museum and Sistine Chapel...but I was struck by the Gallery of Maps (Galleria delle Carte Geografiche), and how similar the painted maps are to the appearance of the Imperator: Rome maps.
For example, Napoli and environs with Via Appia featured prominently....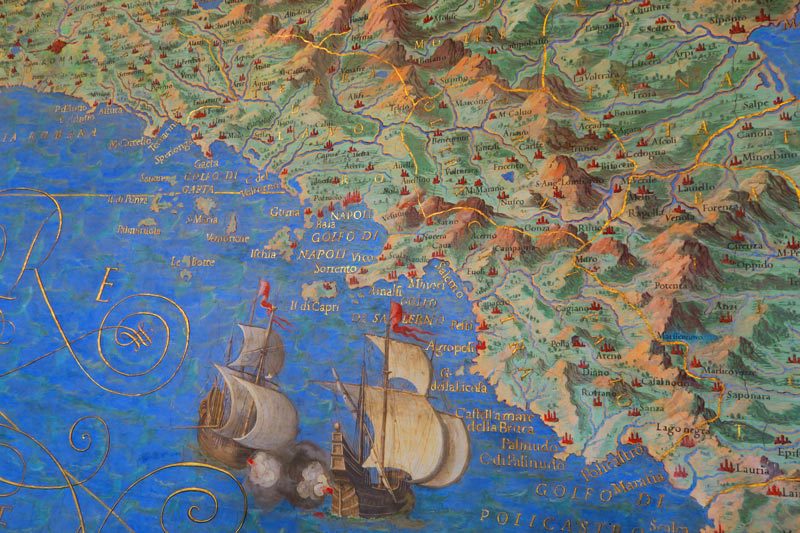 It got me thinking, what sources did the devs consult during game development?
And a follow-up question for anyone else who likes to dork-out on this kind of stuff, what books--obliquely related to I:R, EU4, CK2--do you recommend?