A Thousand
Year
Reich
Germany 1936 Gameplay / Narrative AAR
featuring: AI Improvement Pack
WARNING - Screenshot-heavy AAR.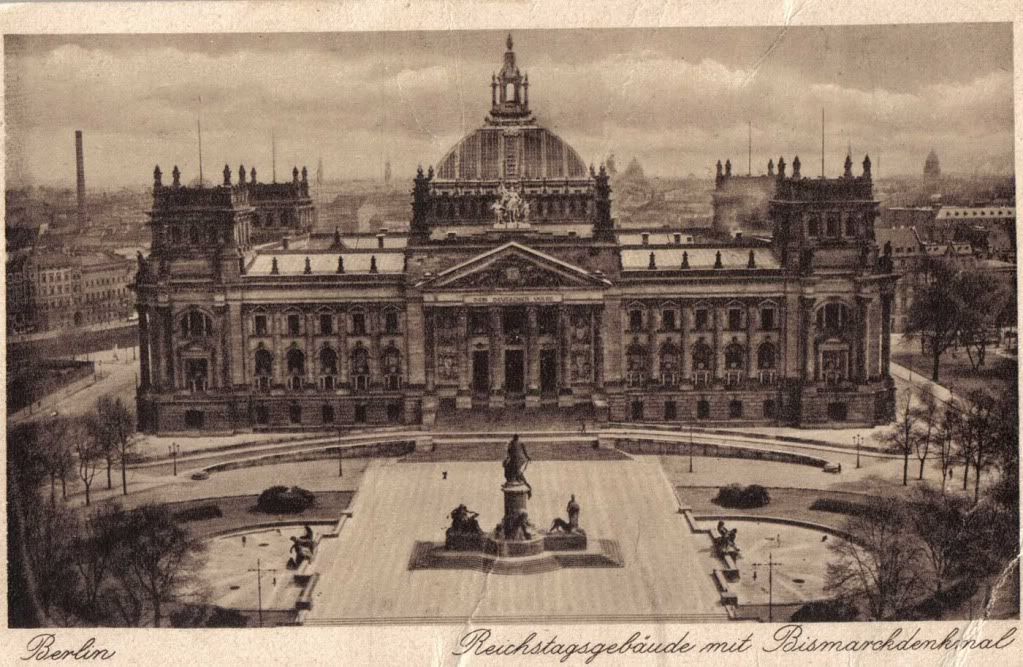 Index (in progress)
Prologue
- "You see, General von Fritsch. The Reichstag now is just like our enemies - outside is beautiful, but inside - it is rotten. Fortunately me and Speer have better plans for the piece of land it is occupying - just like I have better plans for the land our enemies are occupying."

- "Rightfully, mein Führer. However it is my duty to remember that our army is still far inferior from any of the other european nations."

- "Ah, there is no other person in this country more aware of this fact than myself. But with the actions we set forth, in a few years we will be no less than the dominant power in continental Europe."

Hitler stops momentarily their walk around the platz in front of the Reichstag.

- "And for that, we will need loyal leaders for our troops. It isn't right, Generaloberst?"

von Fritsch turned at Hitler with a little sceptical expression.

- "Mein Führer?"

- "Yes Generaloberst. I took the honor of recommending your promotion."

- "I'm deeply honored mein Führer."

- "Sure you are, von Fritsch. I'm sure you'll have, in this new position, a very important role in leading our Army."

They walk a few more steps.

- "Specially considering the difficulty of the task we have upon us in the East. Right, Generaloberst?"

von Fritsch timid smile is replaced by a more concerned face.

- "If I may, even though I appreciate your compliments, my thoughts about the Moscow problem remains the same."

- "I see." - say Hitler, looking at the ground.

- "Herr Hitler, let me say it bluntly - I don't see any usefulness in that. We will just throw our soldiers into a death trap. I cannot agree with that."

- "Please, please, I understand Generaloberst. You are a soldier. I understand your point of view. Do you know what I think our Army needs most right now? Officers like you - energic, full of opinion, decided. Let's not worry about our divergencies of opinion for now... We'll meet with all officers and sort this situation later. Now if you excuse-me, I have an important meeting with Speer."

- "Sure, Herr Hitler... I would like to thank you again for the recommendation. Excuse-me."

von Fritsch goes away, leaving Hitler and Speer alone. While he walks away, Hitler looks at him and says quietly:

- "For now... for now. But not for long."
Last edited: