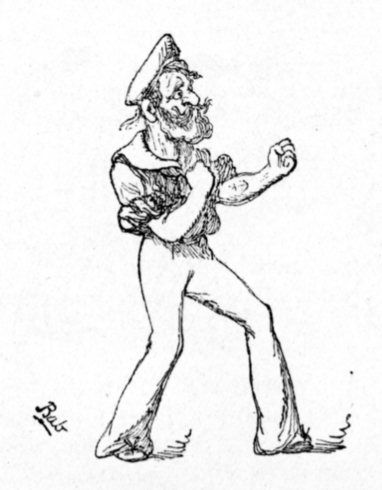 A British tar is a soaring soul
As free as a mountain bird
His energetic fist should be ready to resist
A dictatorial word
His nose should pant and his lip should curl
His cheeks should flame and his brow should furl
His bosom should heave and his heart should glow
And his fist be ever ready for a knock-down blow

His eyes should flash with an inborn fire
His brow with scorn be wrung
He never should bow down to a domineering frown
Or the tang of a tyrant tongue
His foot should stamp and his throat should growl
His hair should curl and his face should scowl
His eyes should flash and his breast protrude
And this should be his customary attitude
-Gilbert and Sullivan
HMS Pinafore
After lurking for some time, I'm going to write an AAR!
UK: 1936 Scenario
Normal/Normal
At first I thought I'd wait, and play my first big game as 1936 Germany (like, almost everyone else), and then play Hard/Hard UK and maybe do that as an AAR. But by the time I do that, someone will probably be writing a Tannu Tavu VH/VH AAR, so I figured I'd get in before there's scads and scads. (Like, when the game is out =).)
But I'd also figure I'd benefit from the knowledge of the incredibly supportive Paradox community in what is essentially going to be a learning AAR. Besides, part of the fun of playing UK is the moment in 1940 after France has been totally trucked and you're looking at the handful of divs you managed to build and you're wondering how on earth you're going to take back the continent against all those Panzers, and once I've learned the game pretty well it won't have the same "ah...poo" feeling :rofl:.
Preliminary Thoughts:
WAR AIMS
Win the war! (duh)
Protect the Empire!
Europe
-Do heavy lifting, at least among the Western allies
-"Churchillian" strategy, of strong Mediterranean focus with main thrust coming through Italy after North Africa, possible operations in Greece, Norway
-Beat the Soviets to Berlin
-Restore Poland (assuming the game plays out more or less historically), as Poland is the causus belli, and its restoration is a matter of national honor.
Far East
-I used to ignore Malaysia/Singapore, but it's so chock-full of rares I can't let the Japanese have it without a fight
-Hold India. Burma's historical importance as the supply route into China doesn't really matter, and the area between the Himalayas and the Bay is soooo defensible. (I can hardly wait for my Indian theatre HQ to ask for a 20 armoured brigades, to go fight in the jungle.)
-This depends a lot on how strong Japan is in this version. I've definitely had games where I barely needed to worry about them at all and Nationalist China reclaimed Manchuria.
Force Planning
Royal Navy
-In previous versions of HOI, UK usually started with almost enough ships to beat Italy/Germany with a few extra destroyers for sub patrol.
-However, it simply WILL NOT DO for the oldest organized fighting force in the world to be beaten, so I plan on investing in it modestly, focusing on the Fleet-in-Being doctrine and ships (Destroyers/BBs.) Destroyers are obvious (they're the infantry of the sea!), and I'm hopeful I can maintain decent Capital Ship Practical with a relatively small ongoing run of BBs (because they give a ton of practical.) I want the option of being able to expand the battlefleet in case I really need to go after Japan.
-Using carriers as the Royal Navy historically--as cover and adjuncts to the battle line.
-With a title like "British TAAR", maintaining British sea power is frankly a game objective in itself =).
Royal Air Force
-Fighters first, obviously, in case there's a serious Battle of Britain, and if I wanted a serious air force I would need them anyway.
-Fighter Small Airframe practical helps most CAS techs/building.
-I would love to develop Strat bombers, to see how well they work. I'm sorta hopeful I can lower Italian NU and knock them out of the war quickly.
British Army (because the King gets the Navy and the Air force, but it's PARLIAMENT'S army!)
"There's a lot of damn fool talk about this being a mechanized war and an air war and a commercial war. All wars are infantry wars. Always have been."
-Evelyn Waugh,
Put Out More Flags
-Infantry/Artillery form the "crumbling process", with the bulk of the actual hitting power, with armored forces mainly for exploitation. (Because if I wanted to fight big tank battles against Germany, I'd play SU.)
-With combat in Italy and maybe Greece and Norway, picking up some mountain divisions is a must.
-If I'm developing heavy STRAT aircraft, getting transports/paratroopers might also be nice. Org for the specialized divisions are all on one tech now, which makes getting more than one more attractive. Besides, I want to see how paratroops work in this version
.
-William Slim gets to turn defeat into victory in Europe.
Other
-Investment in Radar, because it's historical, and I want to see the impact all those radar techs have. (Radar is also something that can be upgraded on an already-built ship, so it'll help keep my older ships competitive.) Decryption investment for the same reason.
-I wonder how much diplomacy I'll need...I feel like I should need to use SOME to get the US to join the allies, but I think I'll wait until '39 or so to start influencing them, because a 1939 US DoW on Germany would ruin the fun =).
Comments and advice for a first writAAR welcome.
Last edited: