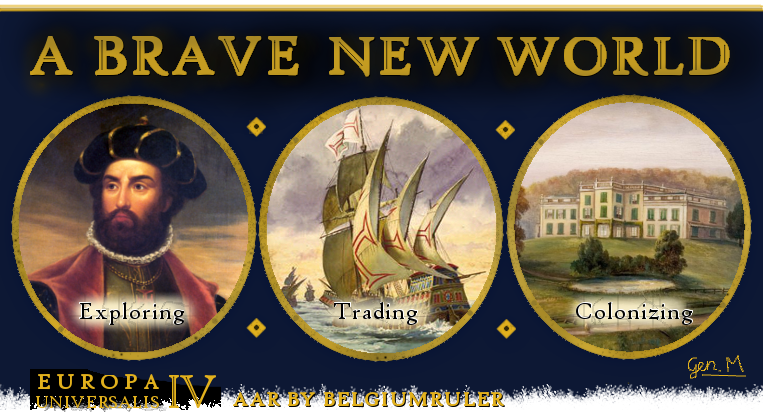 Hi to you all!
Time for EUIV in a couple of hours, so I start the AAR now already. I played the demo, so I have some expierence. I want to do the first non beta AAR and i looks like I succeeded! Yay! This will be meanly a gameplay AAR, while trying to explore the mechanics. I hope you all enjoy it and please leave a comment! Start date is the game start date. I played with every dlc I got with the pre order (digital deluxe edition).
Goals:

Colonize
Explorer
Trade
House rules:
No cheating
No reloading
No save editing
No abandoning (yes I make this a house rule, since I never played a full EUIII game because I got bored...)
And special thanks to Gen. Marshall for the amazing banner!
This AAR has won the weekly AAR showcase on 17/08/2013
Last edited: