2014 DH @ US Marine Corps War College WWII Exercise
DH returned to the US Marine Corps War College to help facilitate a WWII strategy exercise. This time 3 developers were able to make it, along with 5 other volunteer gamers. The slides that follow show the chronology of how the war played out, touching on the major highlights of the strategies and gameplay. Following it is the link to Lt. Col. Barrick's official AAR, which provides a technical overview of how the exercise was set up, and insights into how playing Darkest Hour was used as a tool to promote the teaching of strategic thought within a historical context. I recommend reading through the slides first, as Barrick's AAR contains spoilers. ;-)

First batch of slides...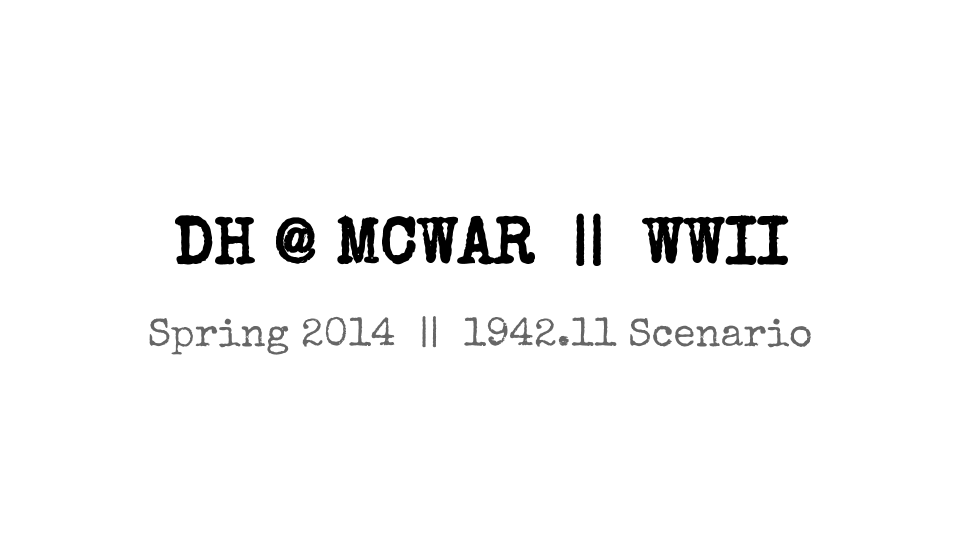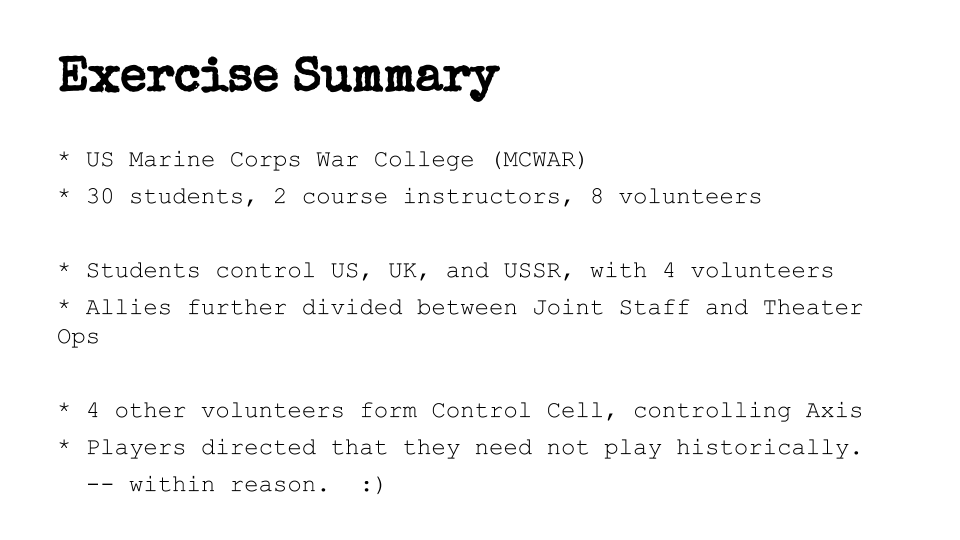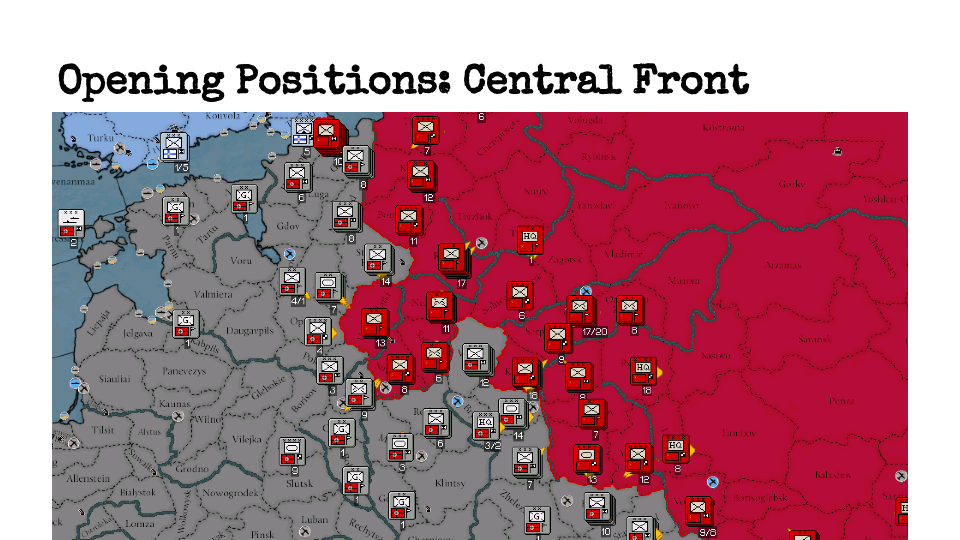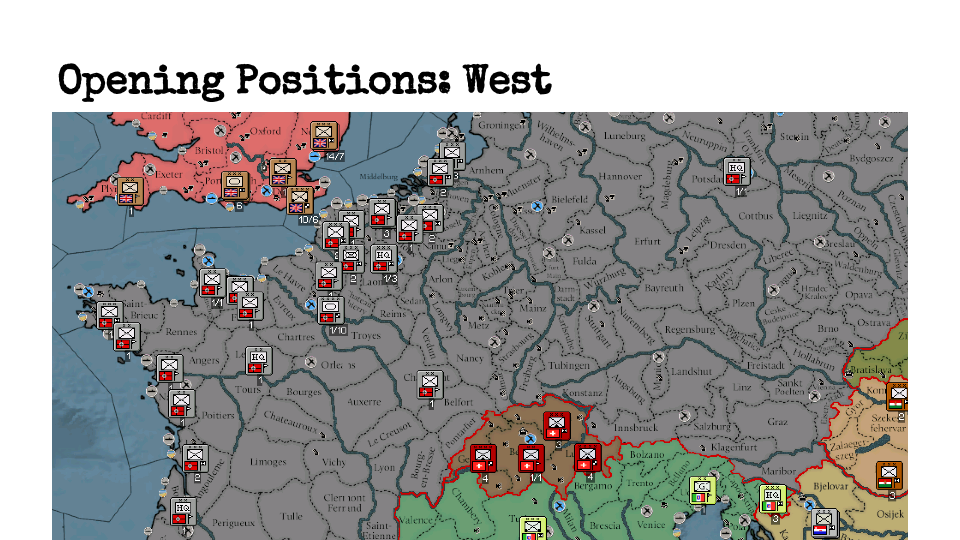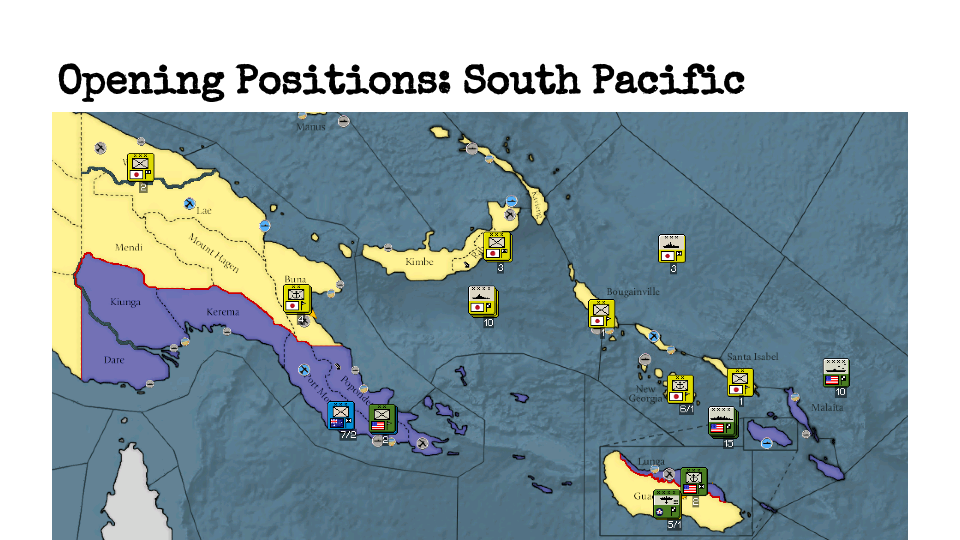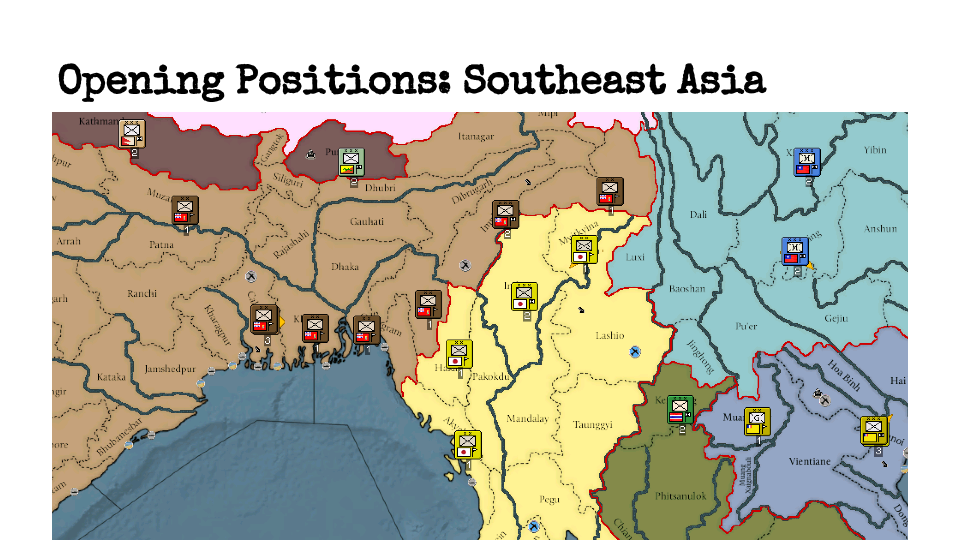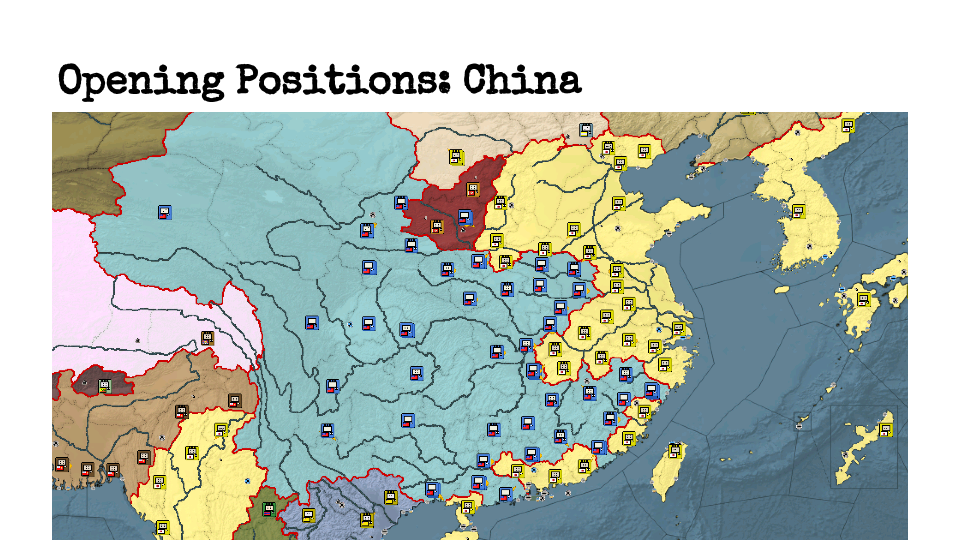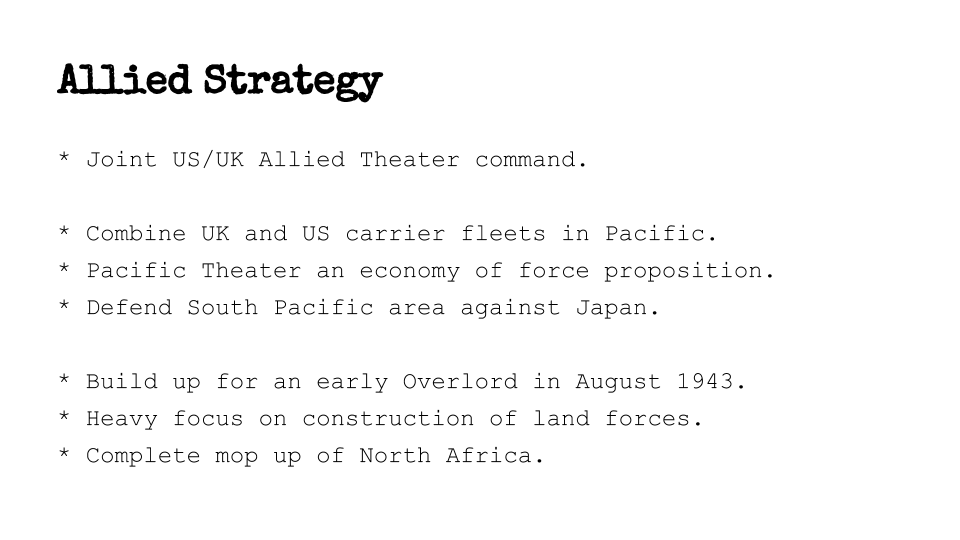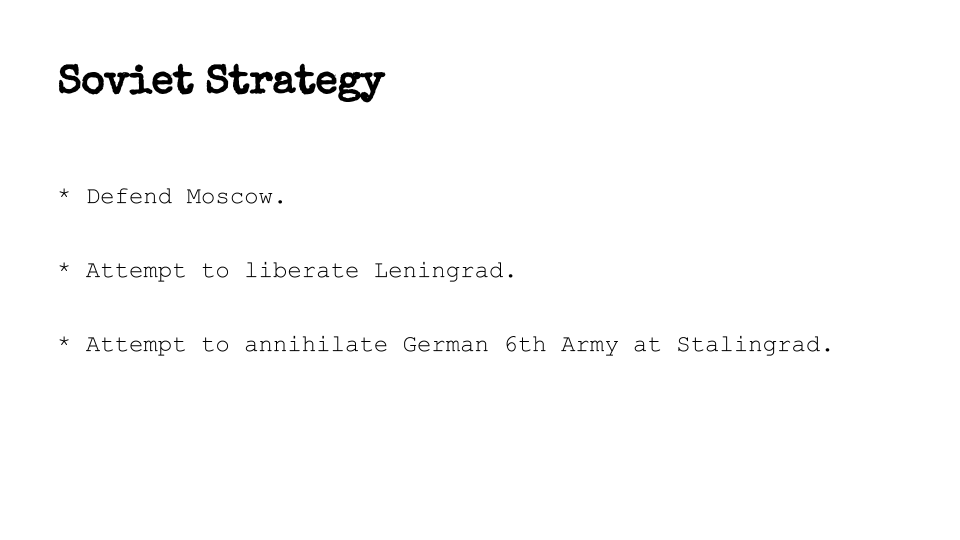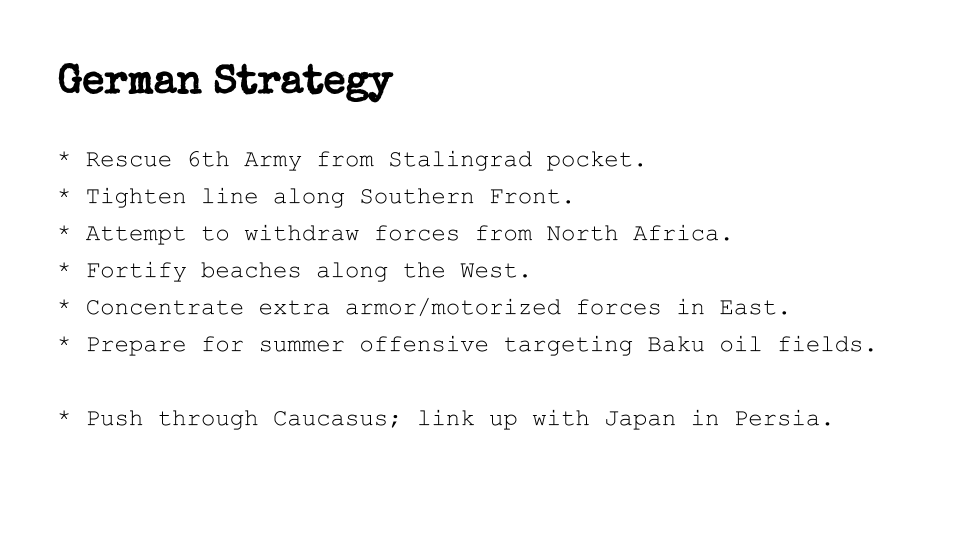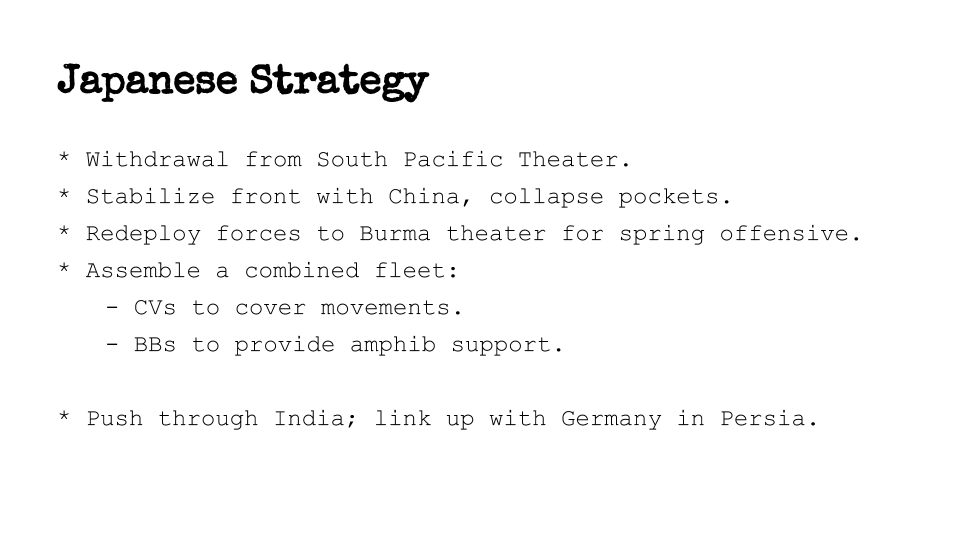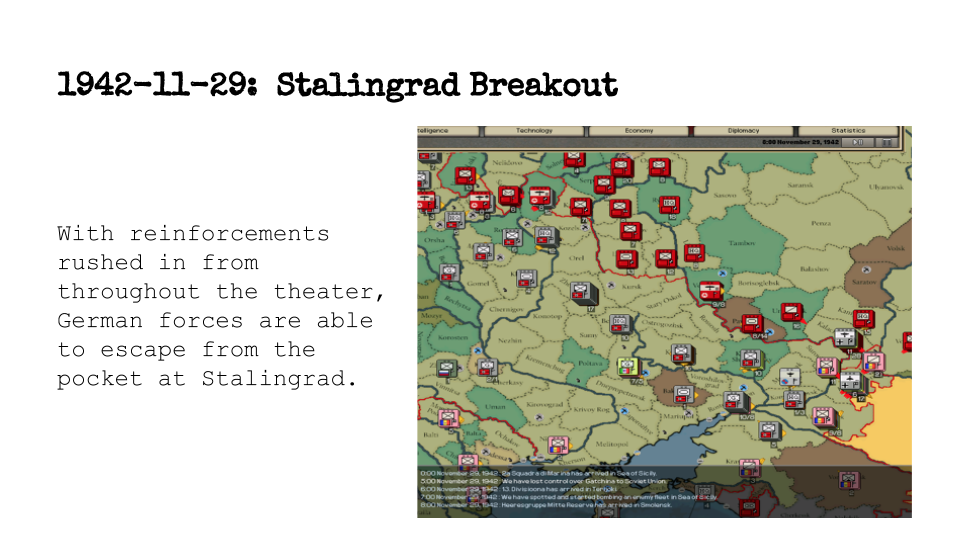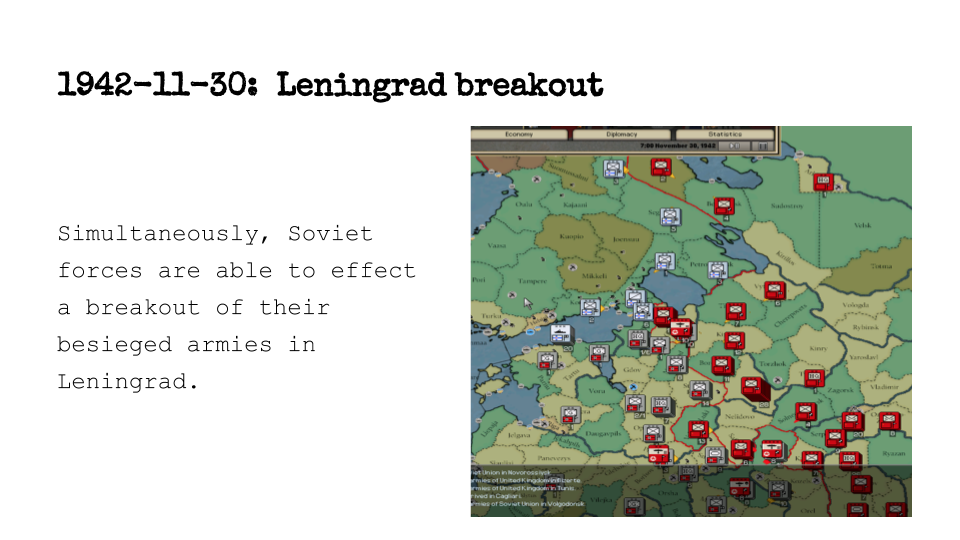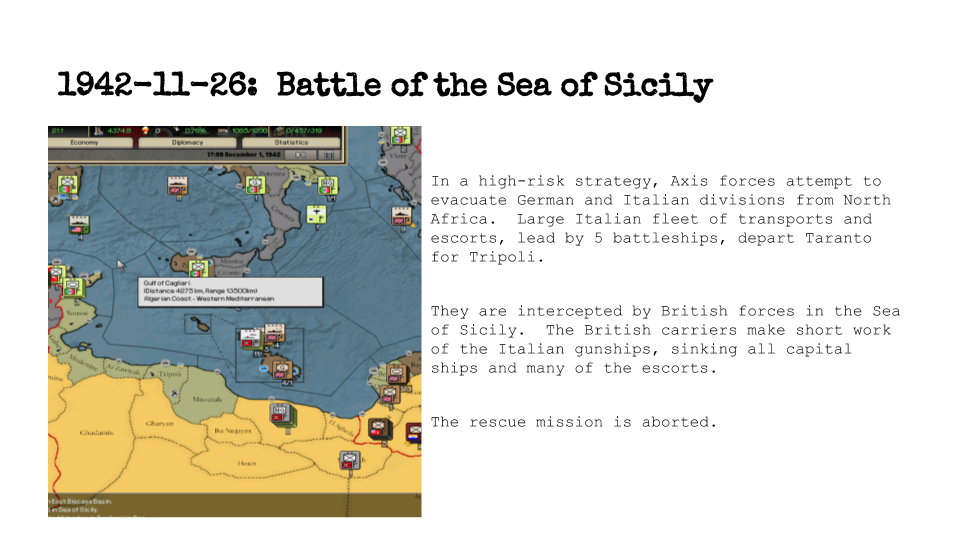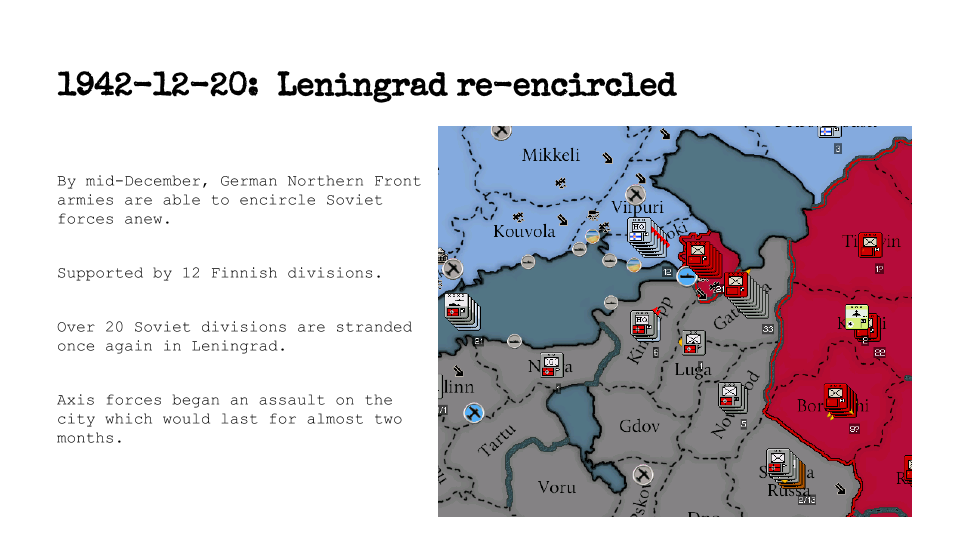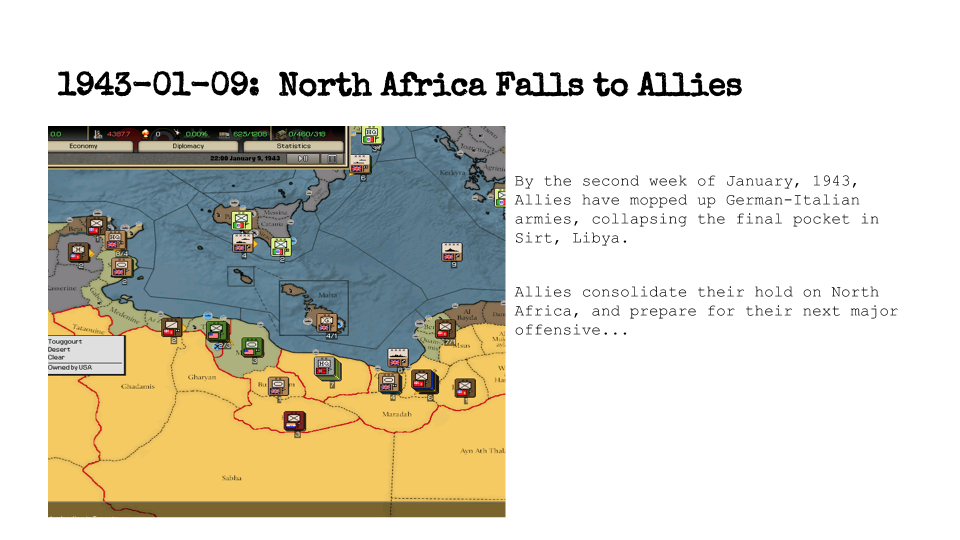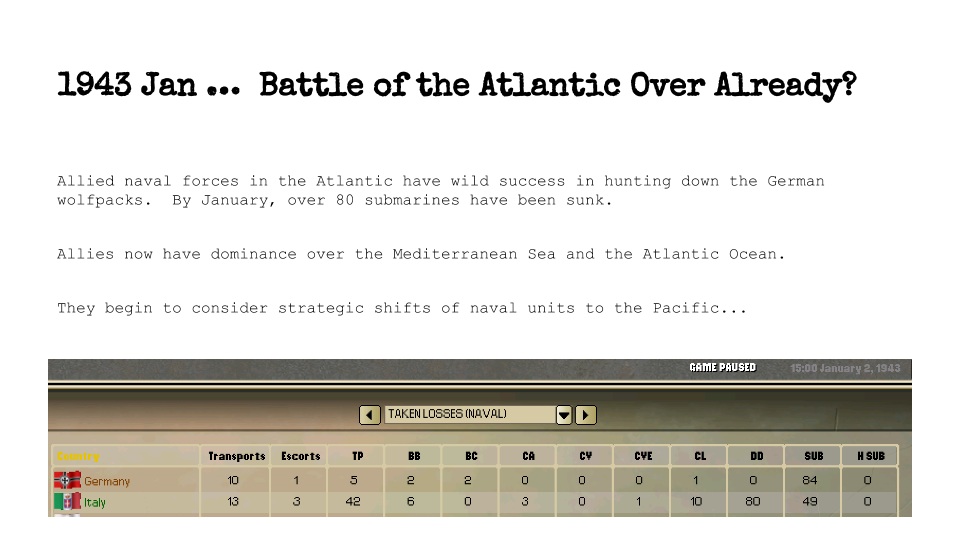 Link to Part II
Last edited: