VictAARian Cross AwAARd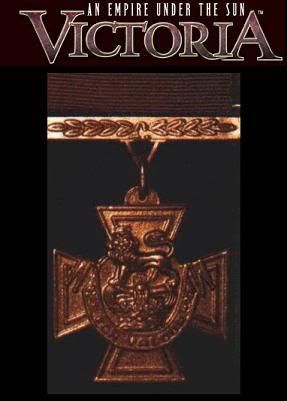 Best Completed AAR for 2009
​
It's that time again...time to choose the best AAR completed in the year 2009. This marks the 10th Vickie Cross awAARd and our third annual event. Some of these may have been written over years, while others were finished quickly. Some are comedy and some deadly serious. But each one was special enough that a forum member put it forward for nomination. We have six great AARs to choose from this year (and quite a few others that unfortunately did not gain nomination.) Victoria has had a good year.
For the next 30 days, you the forum may now place your vote for one of these AARs. Voting numbers for Vickie have been down across the board, but we are seeing
30 to 40 in CK
and
over 100 in EUIII
. We got 67 last year for the Vickie Cross. Get the word out. Vote on those other contests. And don't forget
Rome sitting at 20 votes
.
And here, take a good look at each AAR to make an informed vote. While each of these writers might be well known to you or not...their work is what is up for an award. Most of all, enjoy looking back at the completed AARs of the last year. It's always nice to get one last bit of recognition for a work you slaved over, thought nightly about, sweated each update and finally finished it off with a fitting ending.
Your nominated AARs are:
We Are Free, May We Always Be So - The Story Of Peru
by asd21593
Maintain the Monarchy: A Russia VIP .301 AAR
by Brandenburg III
Ireland, Awake!
by demokratickid
Oh no - Another Prussian gameplay AARrrgh!
by endier
Oh Those Japanese!
by FallenMorgan
An Irishman's Story
by Hardraade
Comments are welcomed and enjoyed.
​
P.S. - Seriously...comments are really good.
Let us know who you voted for and why. Folks tend to like to know what others thought of their work for some strange reason.