Hello everyone and welcome to another Stellaris development diary. Today, we're going to continue talking about the
Distant Stars Story Pack
that will be accompanying the 2.1 'Niven' update, on the topic of exploration and new things to find in the galaxy. As with the previous dev diary, we're going to be fairly light on the details to avoid spoilering too much of what's out there to explore in Distant Stars.
New Anomalies
Distant Stars adds several dozen new anomalies to the game, with everything from simple discoveries to complex event chains (including the opportunity to make a new and very different kind of friend...) Overall, Distant Stars increase the anomaly count of the game by about 50%. We've also taken the time to go back and improve some old anomalies and fix up others that did not spawn correctly, so that even those without Distant Stars will be able to experience new discoveries in the Niven update.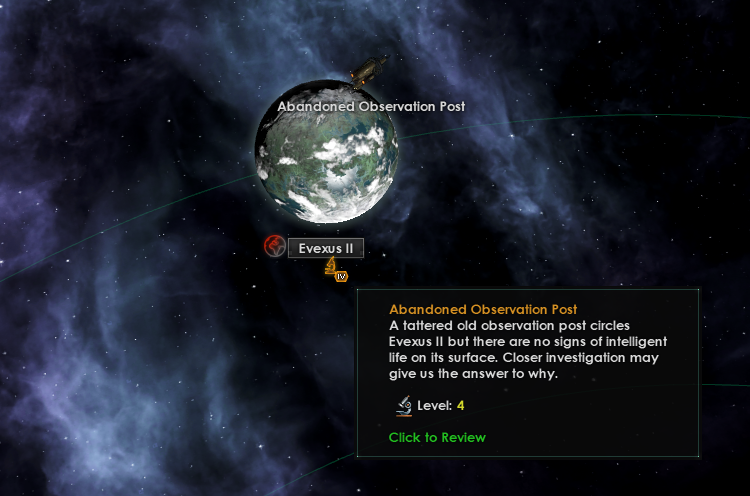 New Systems
Distant Stars adds around 20 new, unique systems to the galaxy, similar to Sanctuary or Zanaam in the base game. Most of these systems have unique encounters, event chains or anomalies related to them, and some are actually several systems with a common background or event chain tying them together. Overall, though none of these systems are guaranteed to spawn in any individual game, every randomly generated galaxy in Distant Stars should contain some new and potentially rewarding discoveries for your empire to make.
New Leviathans
Distant Stars also adds 3 new Leviathans to the galaxy. Two of these Leviathans work in a similar way to existing ones, while one is altogether different from anything you will have seen before. As with previous Leviathans in the Leviathan Story Pack, these new Leviathans have curator dialogue and interactions related to them, which means that the Curator Enclave will appear in the galaxy if you have Distant Stars but do not own Leviathans (Traders and Artists do not spawn unless you have Leviathans, however).
That's all for today! Next week we're going to talk about the Niven update, on the topic of Space Creatures and Strategic Resources.