Greetings all,
While there is yet more to come regarding Marian military matters, today I'm here to announce that the content pack, 'Heirs of Alexander', will be released in conjunction with the Marius update.
As befits our 2.0 statement, the Heirs of Alexander content pack will be the largest yet; encompassing mission trees and flavor events for all the Diadochi nations, as well as the ability to customize and build a large variety of Great Wonders as detailed in the Vitruvius dev diary.
Included alongside this will be a variety of additional content that you have grown to expect from content packs, including new event pictures, music tracks, and more.
As time goes on, we will introduce more specifics surrounding the content you will receive in the HoA pack, however, as a small addendum to last week's diary, I would like to clarify that the Legion Honors that you encountered in the Legions feature reveal will be part of the HoA pack.
With this announcement out of the way, I'll detail a few more changes you can expect in the Marius update!
Legacy of Alexander
This Diadochi-only wargoal has been refactored to use a mechanic similar to that of Civil Wars. What this means, in essence, is that occupying a territory belonging to the target war leader during a Legacy of Alexander war will result in the immediate cession of said territory to the opposing war leader.
Every territory that changes hands this way will add a small amount of war exhaustion to the war leader that gains the territory, resulting in wars in which large amounts of territory can change hands, whilst also reaching an organic 'end' point, at which both sides are weary enough to make peace.
We are also looking at making a similar wargoal available in other circumstances, particularly for situations in which it makes historical sense to do so, for example, the expansion of the Parthian state.
Legion/Levy Indicators
As hinted at last week, there will be a visual distinction between Levied units and Legionary units. The 3D unit models used to display levies and legions will use light and heavy infantry, respectively.
This distinction is a highly important gameplay factor, and as such, the large variety of new unit models will be included as part of the Marius update.
@Katzura
, as someone with a greater aesthetic eye than myself, has prepared a variety of screenshots to give you a preview of some of the unit models coming in 2.0!
We've included a side-by-side of the Levy and Legion models; some will be familiar to you, and some may be new. While we've tried to respect the period in which Imperator is set, in some cases we've had to use a little imagination, particularly for graphical cultures in which the distinction between levy and legion is not always clear.
Legion:Levy - Arabian group
Levy:Legion - Celtic Group
Levy:Legion - Greek Group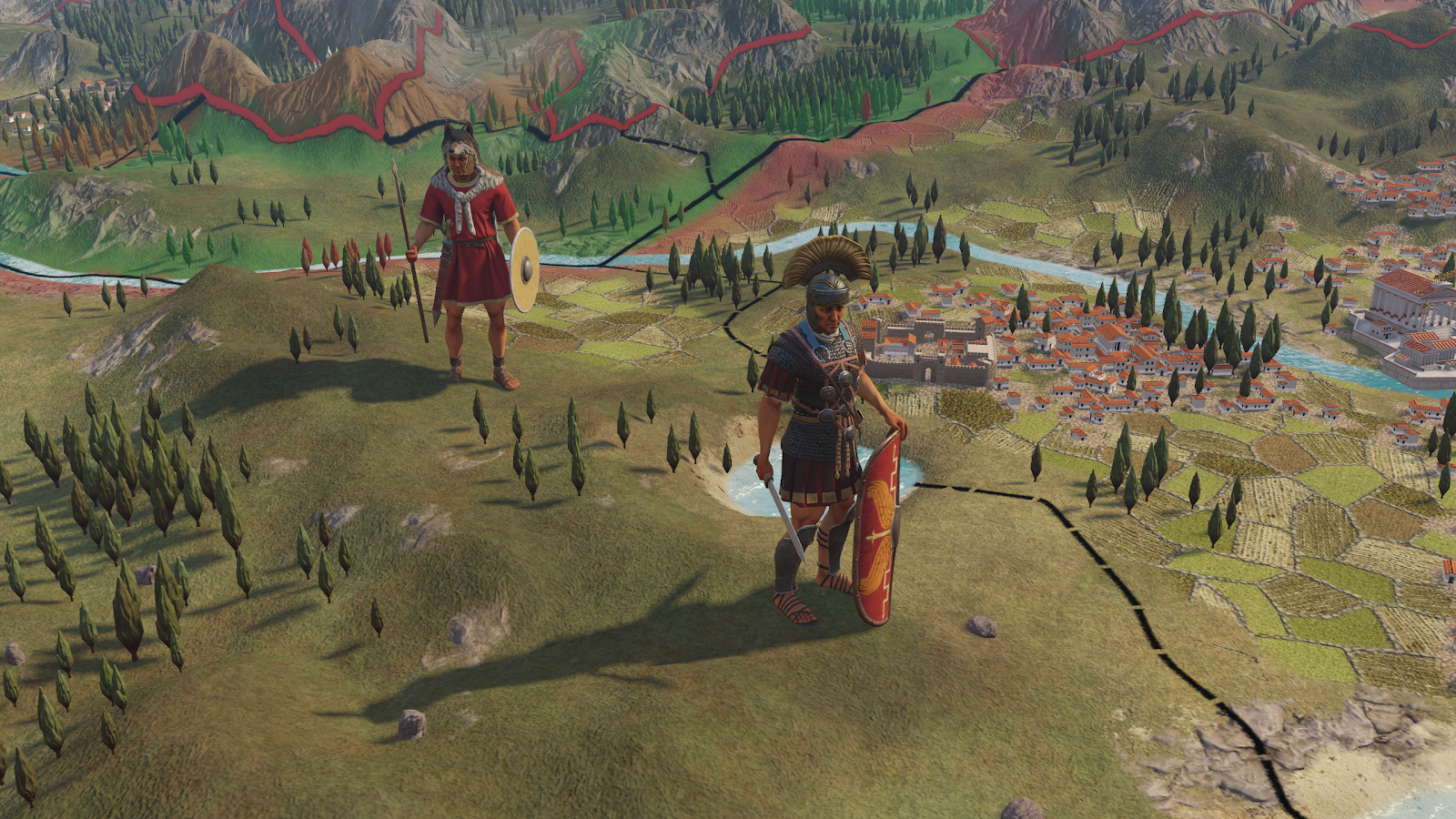 Levy:Legion - Roman
Next week we'll have more legion/levy 3d models from other graphical culture groups to show you.
And now on to Snow Crystal's Seleukid missions!