Comrade
@podcat
is at a conference in which he will be fed free sandwiches. Any rumors of a coup are Stellaris propaganda. While he's gone, I'll be writing today's devdiary instead.
For those of you who don't know me, I'm Pallidum. I've been at Paradox for almost five years and most recently joined the HOI4 team in October last year as a game designer. Being part of this team is very exciting for me as what got me into Grand Strategy Games in the first place was the very first Hearts of Iron. Since then I've logged several thousands of hours in the series.
Enough about me though, let's talk about the topic of today's dev diary instead. Names! Or, rather the lack of them.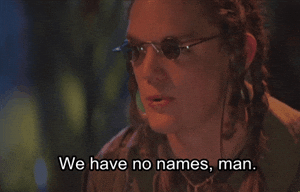 (Animated gifs are popular here, amrite?)
A very subtle detail that I'm sure most of our fans have missed is that some of the division names in the game are occasionally not entirely historical. The initial OOBs at the start of the game are fine, but the astute observer might have noticed the occasional "23. Infantry Division Type 6" or two.
To be blunt, we're not entirely happy with the names that are being generated for new divisions. It doesn't look very good and to to be honest, they can be a bit immersion breaking. It has been bugging us just as much as I'm sure it has been bugging many of you.
Fortunately, we're now getting around to doing something about it.
Division Namelists
Each of your division templates will be able to choose a namelist. The namelist contains names of historical divisions for your country. Any new divisions created from this template will use a name from this list instead of the generated names. You'll be able to get names such as the US 8th Infantry Division "Pathfinder", or the German Panzergrenadier Division Großdeutschland.
The namelist also contains division numbers and these can be shared between several namelists. The game will try to ensure that divisions numbers don't overlap, even across different templates. What this means is that if you already have ten infantry divisions a new motorized division that shares the same numbering scheme will now be the 11th division. You'll no longer have to end up with "2. Infanterie-Divison", "2. Infanterie-Division (mot)" and "2. Infantry Division Type 12" in the same army.
Changing the template of a deployed division will also take this into consideration. The division will keep its number as long as it's available and will be renamed to the appropriate name for the new template. An example of this is the German 36th Infantry Division which was reorganized several times throughout the war, as shown below.
Choosing a new namelist for an existing template will rename all divisions using that template. As in the above example, divisions will retain their numbers if possible but get new names. The exception is for divisions that have been manually renamed by the player. They'll never be automatically renamed.
The namelists are, of course, fully moddable. I'm sure that this will be used in moderation and that no modders will go overboard with representing historical division naming schemes and reorganizations to far, far larger extents than we are able to cover.