Greetings!
This week we want to show you the work we have been doing on the new society type:
Warrior Lodges!
(This is where you scroll down to play the sound clip found in this dev diary, for an insight into the background ambiance of the societies, and how the dev team sounds when we hang out)
It's a society perfect for the rowdy pagan or tribal ruler: the one who drinks, fights, and brags about it to your friends. Of course, underneath that rough surface, lies a heart that swells at the thought of camaraderie, and helping you defeat your enemies.
That said, joining isn't for everyone. You have to fight to prove yourself, and duels are not for the faint of heart.
The ones that do make it into the Warrior Lodge can also insist that their children attempt the initiation!
Once a member, you can enjoy special events on the battlefield, and intimidating power. Going up against a member of a warrior lodge is a calculated risk, but only cowards back out of challenge. While you might lose a leg dueling your friend for sport, you could also end up founding a bloodline as a famous warrior hero, having your legacy stay with your dynasty through centuries.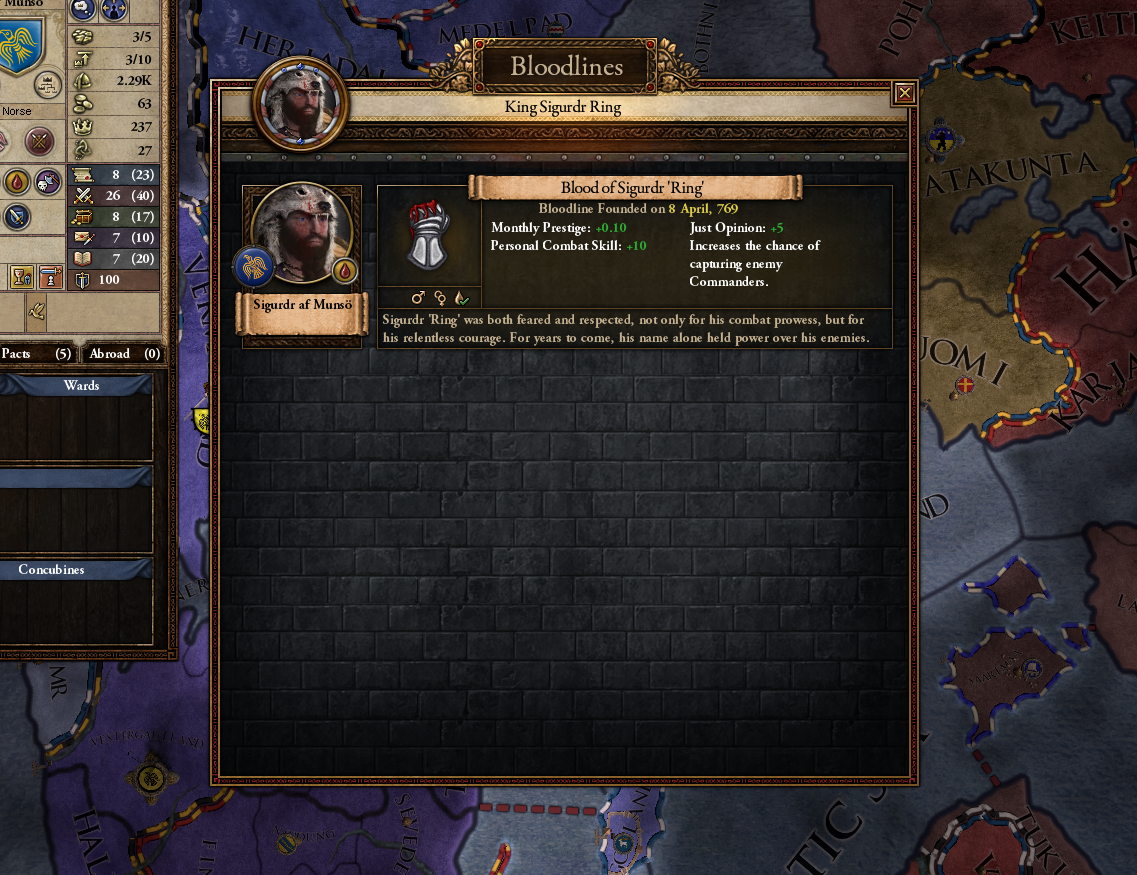 Each playable pagan religion has its own version of a Warrior Lodge, with some unique touches to them. Art is of course one of them.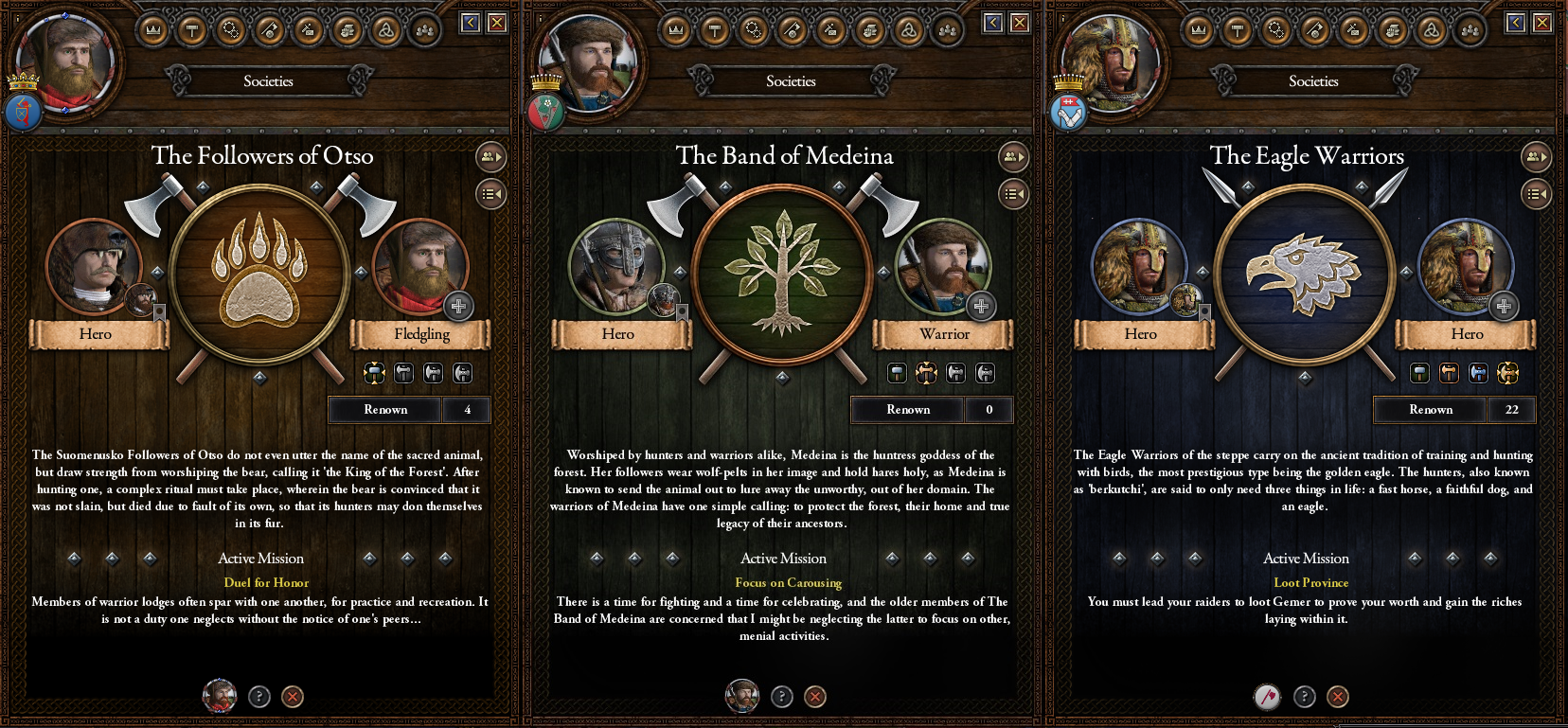 Then we have things like Create Fetish, a Power exclusive to the African Warrior Lodge. It allows your ruler to order the forging of a special type of artifact, ranging from mere rain-sticks to scare off ghosts, to large totem masks infused with the energy of ancient spirits.
The mask artifacts come in many varieties and shapes, and as they can be equipped to a separate face slot in your Treasury they can appear on your character's portrait whenever they are worn. Both their shape and effects will depend on investments made during their creation, as well as on the type of spirit you decide to infuse them with. Do you wish to channel the energy of a benevolent river god, or that of a trickster?
In addition to Powers, and the various missions you can choose to accept, you might also find yourself involved in side activities, such as feasting events and competitions. Make sure to always pick up the challenges from your fellow warriors, or you might lose influence within their circle, be it a drinking contest, an arm-wrestling match, or the Flyting game of patience, where you and your opponent will hurl all sorts of insults at each other, to see who loses his cool first. If that is you, do not fret: even if your character ends up horribly humiliated, nothing is stopping you from being a sore loser and challenging your opponent to real duel in the aftermath…
Duels are also no longer locked solely the War Focus, but all Warrior Lodge members can enjoy fighting all up close and personal. In general, duels are a large past time for members of these societies, and Personal Combat Rating has been revamped to fit the new system. Outcomes of the duels vary from mere bruises to severe injuries. There is naturally also the chance of one thing leading to another, and you might find yourself making friends (or lovers)...
Thank you for your time.