Greetings and Salutations everyone!
I am Linda Tiger (aka Fogbound), resident Senior Producer on Crusader Kings III.
I usually cruise 'behind the scenes' to support the team, but today is a rather special day, as you might know.
In just a few hours from now, we release our labor of love to the world, and you can experience first hand what this amazing development team has been up to for quite some time.
We have been sharing insights to our game features since we announced back in October last year, so today won't be about the game - but rather the people behind it from over the years, both past and present.
Making something is hard. Without a design, it's impossible. Following up on something so loved and enjoyed as Crusader Kings II was never going to be easy, but with Game Director
Henrik Fåhraeus
at the steering wheel we had a clear vision and goal from the start.
Lead Designer
Alexander Oltner
has made sure we've always had straightforward designs to work with, assisted by Game Designers
Emil Tisander
and
Joakim Andreasson
.
We wanted to make sure to pave the way for a player focused experience, and creative UX Designers
Jonas Wickerström
&
Peter Johannesson
have been instrumental in driving this work.
And to make sure that every turn taken and choice made makes a difference, our fantastic team of Content Designers
Linnéa Thimrén, Sean 'Shoes' Hughes, Ewan Cowhig Croft, Bianca Savazzi, Mathilda Bjarnehed, Petter Vilberg and Camilla Isaksson
have tirelessly continued to build immersion with the assistance of Content Design Lead
Maximilian Olbers
.
It takes quite a crew to keep a motor like this running; from architecture and core systems, to making sure that all the different pieces fit nicely together. Tech Leads
Olof Björk, Lysann Schlegel and Joel Hansson
has made sure our talented team of Programmers
Igor Aleksandrowicz, Niklas Strid, Magne Skjæran, Anton Sorokin, Matthew Clohessy, Amanch Esmailzadeh, Ismael Serrano, Jimmy Selling and Daniel Eriksson
have kept their code clean and their cogwheels spinning.
But it's not only under-the-hood stuff that matters - making things look great and put things in motion is equally important! Thanks to the skillful work of our Artists
Petter Lundh, Malin Jonsson, Carlos Lundhall, Nils Wadensten, Nikolaos Kaltsogiannis, Anton Leirnes, David Horler, Erik Hammarbäck, Johan Lundqvist, Fabian Soon, Niklas Tammpere, Erik Forsström, Ahmed Albastaki, Ecbel Oueslati, Mattias Larsson, Oscar Sjöstedt and Noelia Skabar
we can offer a visually appealing joyride - all with the help and support of of our Art Producer
Philipp Glietsch
, our Art Lead
Joacim Carlberg
and Art Directors
Pontus Olofsson
&
Fredrik Toll
.
We are also proud to offer a bombastic audio experience, with music by legendary Music Composer and Producer
Andreas Waldetoft
, and solid soundscapes by Audio Designers
Gustav Landerholm & Franco Freda
- all in tune with Audio Director
Björn Iversen
and ready to be cranked up!
Talking the talk is all fine and dandy when you know the language, and thanks to our eminent Localization Manager
Sara Wendel-Örtqvist
we can speak up in several languages.
Creating all these parts might be a distributed effort, but making sure they all come together, stay together (even when the road is long and bumpy) and continues to be a fun filled experience requires a special kind of attention. Our relentless team of QA Testers
Matt Frary, Jakub Potapczyk, Karl Cederslätt, Nicholas Meredith, Andreas Olsson, Alexander Windahl, Anna Johansson, Katya Boestad & Niall Bird
.
And to round things up, I wouldn't have gotten to this Release Day without the excellent help of my co-Producers
Carmille Gidfors and Tegan Harris
; navigating maps, greasing machinery, identifying dropped parts and lifting roadblocks left, right and center, to make sure our team gets to the right destination.
Of course, there are many more supporters at various depots - both internal and external - who have helped in getting us to where we are today. And with a development that spans over a longer period like this one, the team will naturally change significantly over time. The people above have worked in the development team at some point past or present. But named or not, you have our eternal gratitude.
And there is of course You. Our players, our fans, keeping us motivated to get this show on the road. We really hope you will enjoy the ride <3
CK3 Team Christmas Card 2019
PS1) You might run into some of these characters - can you guess who's who?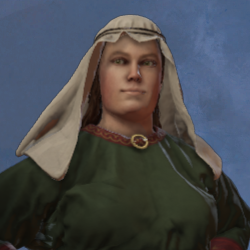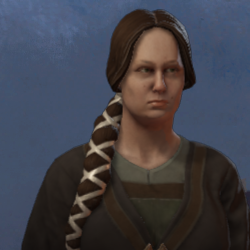 PS2) And lastly for the release patch notes!
1.0:
- Made game