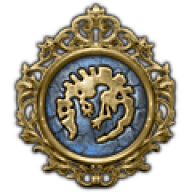 Patch 2.5 will introduce some changes that can be problematic to anyone currently in an ironman game trying for achievements. Most notable is the changes to how laws work, but there could be other issues as well. So if you want to make sure your save is not messed up, set your game to stay on 2.4.5 beforehand!

-
Instructions on how to change patch level in Steam
- you can go there and set it to 2.4.5 now already. This will prevent your game from even patching to 2.5
(you should still double check your version when starting the game though)
Please note the following:
- By playing on 2.4.5 you will
not
be able to play Conclave. Conclave requires the patch to run.
- You will
not
be able to get any achievements added in 2.5 until you actually patch your game. Any achievements existing in 2.4.5 should be awarded normally however.
Happy patch day people!