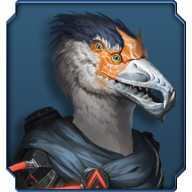 Good news everyone!
This week we will talk about the Ship Designer. Last week we said that this week would be about "War, Peace, Influence and Claims", but due to some really good (and secret) reasons we have decided to postpone that Dev Diary for a later date. Now let's continue with how you customize your ships in Stellaris...
View attachment 154548
Customizing your ships is vital for making sure that your ships are equipped for any challenges that awaits them in the galaxy. Your ships have a build cost, build time and maintenance cost that is calculated from the different sections and components that your ship consists of. The ships also receive a wide range of different values; all these are affected by what sections and components you use on your ship. These values can be modified by, among other things, researching technologies and the traits of your leader.